1st SAVA Huiyang Bicycle Race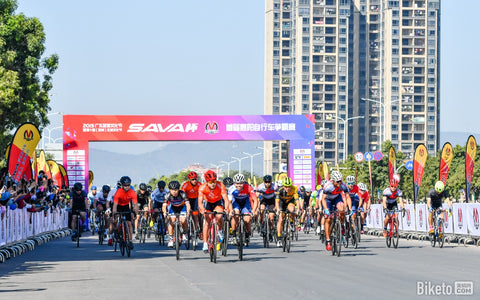 On December 1, 2019, the 2019 Guangdong Tourism Culture Festival and the 10th (Huizhou) Dongpo Cultural Festival, the SAVA Cup · The first Huiyang Bicycle Tournament started in Jinqiu Avenue, Qiuchang Street, Huiyang District, Huizhou. Huiyang Qiuchang, a famous historical and cultural town in China, pursues speed and passion, and experiences the perfect combination of culture, tourism and sports in Qiuchang!

The SAVA Cup · The first Huiyang Bicycle Race has 3 parts, which are adult competition, honor cycling and children's car competition. The adult competition is the revolving roundabout. At 4 kilometers, there are slight ups and downs on the way. The main test is the driver's ability to sprint on the road. It is a battle of strength.
---